18/10/2015
TRIMSCAN consortium meet in Barcelona to prepare the Industrial Validation
---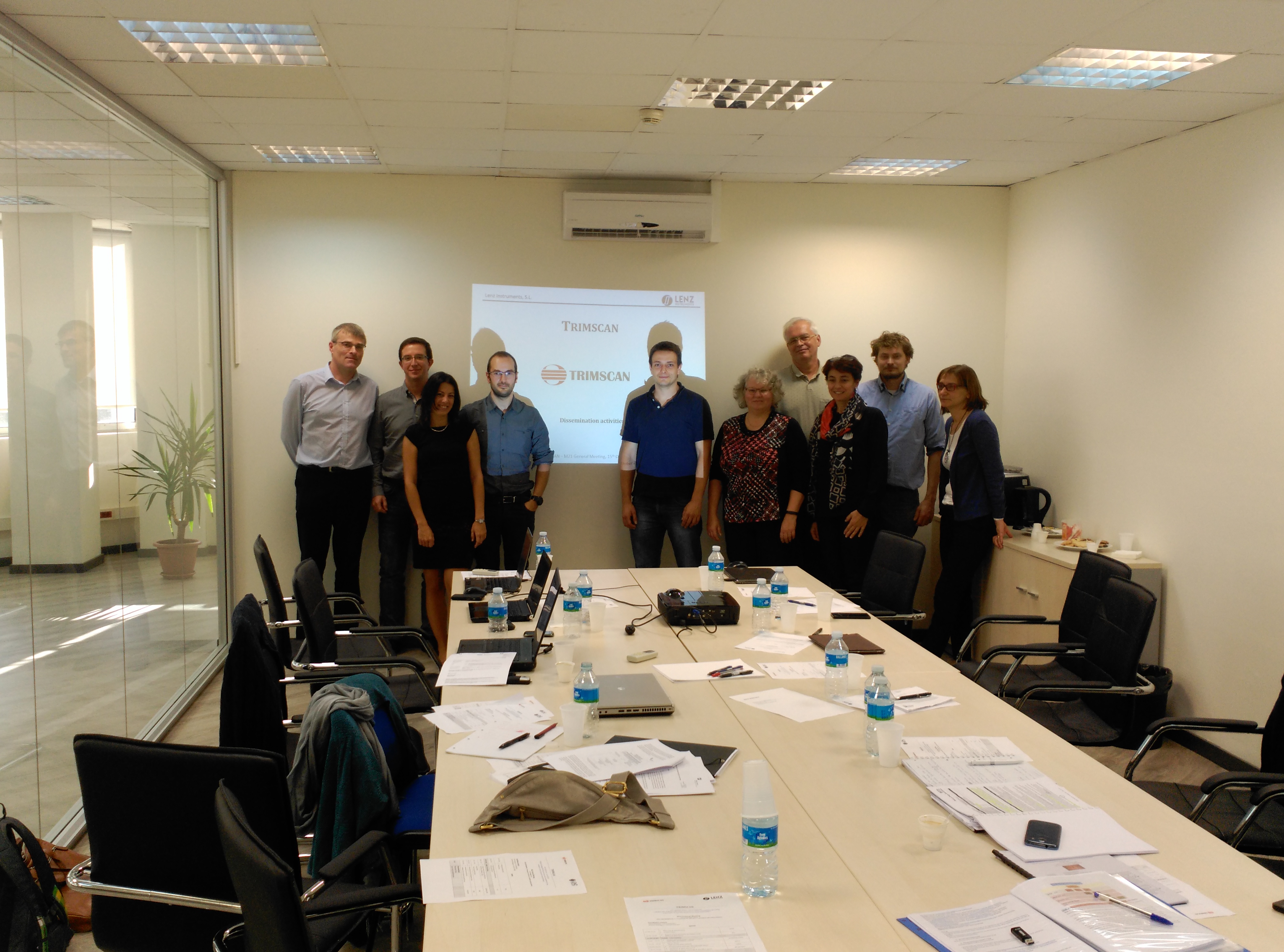 October 2015, TRIMSCAN consortium meet at Lenz facilities in Barcelona. The aim of the meeting was to present the first industrial prototype and to organise the industrial validation.
TRIMSCAN industrial prototype is ready for end users to carry out an extensive validation test in a real environment. The industrial validation will take place during next months in an Italian pork slaughterhouse (SASSI Fratelli, Spa) and in a elaborator of cured meat products (Golfera in Lavezzola, Spa).
It is expected that first results from industrial validation will become avalilable in the begining of 2016.